Serve to Preserve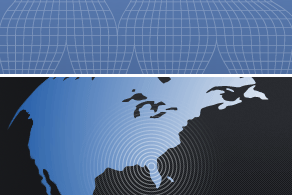 MAY 10, 2010 IS THE DEADLINE TO SUBMIT YOUR REBATE APPLICATION.
ANYONE HAVING PURCHASED A QUALIFYING ENERGY STAR APPLIANCE
BETWEEN APRIL 16 AND 25, 2010,
IS ENCOURAGED TO COMPLETE AND MAIL IN AN APPLICATION.
FOR IMMEDIATE RELEASE
APRIL 19, 2010
CONTACT: GOVERNOR'S PRESS OFFICE
(850) 488-5394
Governor Crist Commends Floridians for Buying ENERGY STAR Appliances
~ 72,700 rebates reserved within 36 hours~
TALLAHASSEE – Governor Charlie Crist today commended Floridians who purchased ENERGY STAR appliances and reserved $17.5 million in rebate funds in the first 36 hours of the ENERGY STAR Appliance Rebate Program. Beginning at 11:00 a.m. EDT on Friday, April 16, 2010, Floridians reserved more than 72,700 rebates averaging $241 for select ENERGY STAR appliances purchased from Florida retailers. The program will pump at least $62 million into Florida's economy, in addition to generating at least $4 million in tax revenues.
"The ENERGY STAR Appliance Rebate Program has been a tremendous success, and the Sunshine State received a triple benefit from the purchases made by Florida consumers – consumers win, our environment wins and our economy wins," Governor Crist said. "By participating in the rebate program, consumers save money on their purchases and, in the future, on their energy and water bills. Their participation also boosted our economy and will help protect and preserve our beautiful state for generations to come."
Qualifying appliances included refrigerators, freezers, clothes washers, dishwashers, gas water heaters (tank-less), and room air conditioners, and applicants could qualify to receive up to $1,500 per household. The rebates of 20 percent of the retail price, plus a $75-bonus for recycling the old appliance, will be issued in the form of a prepaid card.
Administered by the Florida Energy and Climate Commission and the Governor's Energy Office, the rebate program is made possible by a grant from the federal American Recovery and Reinvestment Act and Florida legislation signed by Governor Crist in 2009. Administrative costs for the program were kept to a low $70,000, allowing 99.6 percent of the funds to be issued to consumers as rebates.
The ENERGY STAR Appliance Rebate Program builds on Governor Crist's past energy and climate change initiatives. In 2007, Governor Crist signed three executive orders to reduce Florida's greenhouse gas emissions, increase energy efficiency, and remove market barriers for renewable energy technologies such as solar and wind energy. The next year, he signed the 2008 Energy and Economic Development Legislation, aimed at reducing greenhouse gas emissions, increasing energy efficiency and encouraging investment in alternative and renewable energy technologies. Among its requirements, the comprehensive, bipartisan legislation created a renewable fuel standard and the Florida Energy and Climate Commission as a central office for state energy and climate change programs and policies.
If you are looking for places to stay in Tallahassee during the Climate Summit, check out the popular properties here: